Projects by Map

Jardin Smith International and its team of highly professional individuals are always sourcing for properties in mature and emerging markets to help its clients profit from the uptrend when it arises.

We are currently sourcing for opportunities in the Middle East and USA. Commercial properties situated in Dubai, New York City and Bangkok is in the pipeline and our team is working towards securing more inventories for our valued clients.

If you interested in venturing in the Commercial Property market, contact our Client Relationship Managers at [email protected]. Jardin Smith International has over 5000 clients in the region and our track record with our Real Estate products is 100%.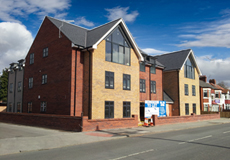 Anlaby
The village of Anlaby is located in the Western suburbs of the City of Hull.
Investors at this site are set to achieve a healthy 50% return on investment over a period of less than two years...
More